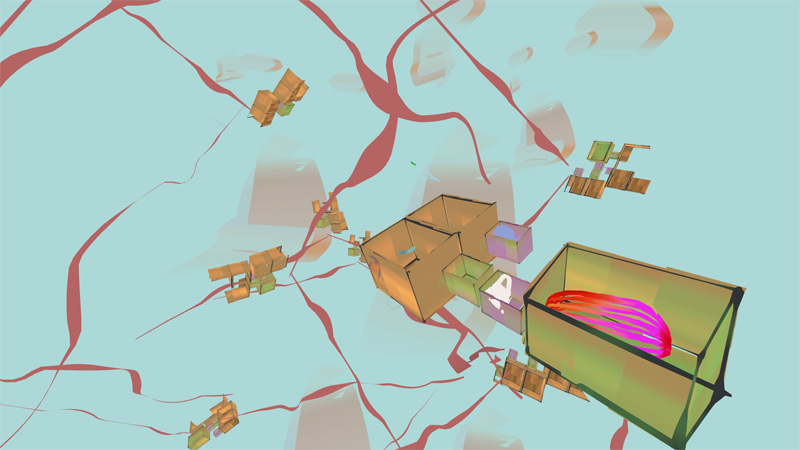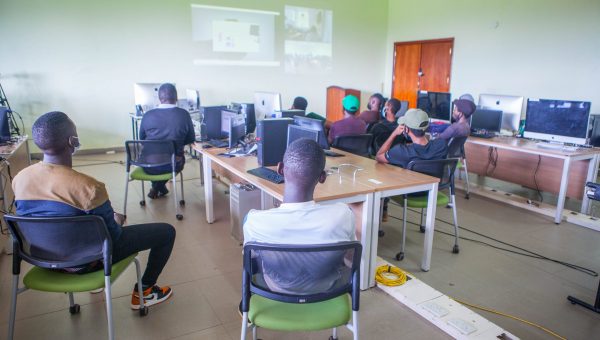 The VR elements within the project were broken down into two parts: 360 film recording using GoPro cameras, and Quill VR, which is an immersive illustration and animation tool used in conjunction with Oculus Rift headsets.  Both of these served different functions.  The VR filming was used to document and communicate the sites to all of the participants in Rwanda and Kosovo.  These captured the interior and exterior landscapes of the sites in their entirety, placing the viewer in the middle of the shot and giving a full 360 experience, a sense of immersion in the location.  The films could be viewed by others either on screen or via the Oculus Headsets at each of the universities.
Alongside the mapping exercises, the 360 films became important in creating a sense of location, the ability to be there on site, to 'look around' and get one's bearings.  
Working with VR headsets and Quill VR software allowed those students who wished to explore their ideas in an immersive way using simple drawing gestures to quickly create 3D structures and fully three-dimensional spaces. The students were able to situate themselves within their concepts and reimagine the sites and spaces they had visited.  The ability to draw in space allowed a certain amount of expressive freedom to use mark making and drawing techniques that were familiar to them.  These drawn lines and structures could be animated and brought to life within the software and gave the students the ability to transform their drawings and structures over time.