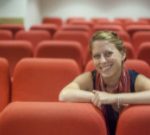 Paula Callus is an Associate Professor at the National Centre for Computer Animation, Faculty of Media and Communication, Bournemouth University. She is currently leading two AHRC funded research projects, Artop: The Visual Articulations of Politics in Nigeria, and ReSpace (Reanimating Contested Spaces): Designing Participatory Civic Education for and with Young People in Kosovo and Rwanda. Her research expertise is in Sub-Saharan African animation, the socially engaged arts and Global South.
Callus has worked as a consultant and educator on the UNESCO Africa Animated projects in Kenya and South Africa, leading teams of artists to collaborate to make animated shorts. She has conducted participant-observer fieldwork in the DRC, Zimbabwe and Kenya on animation and related artistic practices in the Sub-Saharan region resulting in publications on aspects of African animation such as subversive animation and politics in Kenya, remediated documentary through African animation and new technologies and animation in Morocco.
She was BFX Conference director for two years and was part of an AHRC Network for Development grant, e-Voices, that was looking at marginalization and the use of digital technologies. She was co-responsible for the sub-theme; Arts, Activism and Marginalization that took place in Nairobi, Kenya and consisted of curating an exhibition, workshops with artists, and focus groups with activists.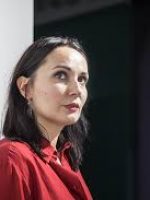 Linda Gusia is a sociologist and feminist scholar. She lectures at the Department of Sociology and the Faculty of Arts at the University of Prishtina. Her research has focused on topics of gender, feminism, activism, space, memory and violence. She co-founded the University Program for Gender Studies and Research (UP), which synergises research with pedagogy and social involvement through feminist theories and practice. Linda was co-curator and researcher of the multimedia art exhibition Data Mars (2018), on women's protests in Kosovo during the 1990s. She is PI of The Making of the Museum of Education: Memory, violence and resistance as seen by artists, youth and institutions (UKAHRC/GCRF Changing the Story project).
She is also Co-I on the ReSpace Reanimating Contested Spaces (ReSpace): Designing Participatory Civic Education for and with Young People in Kosovo and Rwanda which investigates how concepts of space, through arts-based participatory methods, can engage the 'post-memory' generation in Rwanda and Kosovo to reimagine specific sites of contested memory.
Alex Ndibwami is a lecturer in Architecture at the School of Architecture and the Built Environment and the Director of Teaching and Learning Enhancement, both at the College of Science and Technology, University of Rwanda. He is also a researcher in Architecture and a budding voice for grassroots aware architecture especially in Sub-Saharan Africa. He believes that architecture is core to life – how people live, work, relate, consume and think. His approach to education, research and practice is guided by a cross disciplinary ethos that acknowledges the state of the art and a perspective of the future.
Alex's teaching, research and professional practice interests include: culturally responsive ethos in design; approaches to Built Environment (BE) Education; user behaviour and how it shapes or is shaped by architecture and; sustainability in the BE. Most of this work has been cross (and) inter-disciplinary in nature, encompassing BE pedagogy, urban policy, development processes and urbanising communities.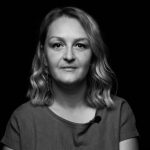 Ass. Prof. Dr. Nita Luci is an anthropologist and feminist scholar. She teaches at the University of Prishtina (Anthropology, Sociology, Contemporary Art) and chairs the Department of Anthropology. Her scholarship has focused on the intersection of nationalist cultural politics, manhood, memory and heritage, and political movements. In 2013 she co-founded the University Program for Gender Studies and Research, Faculty of Philosophy.
She has received numerous research grants and fellowships and led teaching and research projects at the UP (Memory Mapping Kosovo; Reader in Culture, Power and Difference; Gender and Sexuality Summer School; Feminist Conversations; Recontextualizing Contested Heritage; ReSpace – Reanimating Contested Spaces).
She has also worked with participatory and contemporary art initiatives in research, teaching and publishing (editor of supplement Women n/or Witches: Representation, Feminism and Art; Protest, Imagery, and Art: Feminist Politics and Practice in Post-Socialist and Post-War Kosovo course at Summer School as School – Stacion; Missing Identity project). She is Co-I of the ACT project (UK AHRC/Global Challenges grant – 'Changing the Story' project) which explores, through participatory action research, the ways in which artists, arts-based organizations, initiatives and institutions, with and through arts can engage young people on civic education, heritage and social justice.
Currently she is engaged in a new research project that looks at the development of new energy policies in Kosovo and the ways in which energy development engenders access, activism, management and distribution of resources and reproductive labor.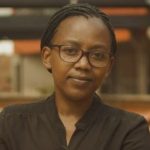 Marie Amelie holds a bachelor degree in Architecture with honours obtained from the University of Rwanda and an MSc in Global Urban Development and Planning with Merit obtained at the University of Manchester where she focused on cities of the global south. Amelie was an Associate at Mass Design Group where she worked on several design projects including the Rwinkwavu Hospital masterplan, the African Rural University masterplan and the construction of the Rwinkwavu Maternal and Neonatal Intensive Care Unit as the construction administer.
She also worked on research projects including the assessment of classrooms and their impacts on learning outcomes for primary school children. Prior to joining Mass, Amelie interned with LuxDev, a Luxembourg agency of development where she worked on the rehabilitation of the Muhima, Kibagabaga and Kanombe hospitals. She also worked as an intern with UN HABITAT where she mainly worked on the preparation of the background paper of the third National Urban Forum and on the URBAN Low Emissions Strategies project. Currently Amelie is working as an Assistant Lecturer at the University of Rwanda, School of Architecture and Built Environment.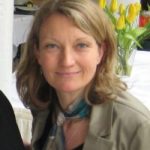 Stephanie Schwandner-Sievers (MA, Berlin; PhD, London) is a social anthropologist with an area studies background in Southeastern Europe (Albania, Kosovo). As Principal Academic, she teaches across Bournemouth University's (BU's) anthropology, archaeology, criminology and sociology programmes.
She co-directs the university's Research Centre for 'Seldom Heard Voices: Marginalisation and Societal Integration'; and co-leads the AHRC-GCRF international 'Changing the Story' (CtS) project's a) 'ACT – Kosovo-Strand'; b) evaluative 'consolidated learning project, CoLearnSEE; and c) ReSpace (collaborator). She also leads two major Erasmus grants enabling student/staff exchange between University of Prishtina and BU. Until most recently, she also collaborated with the Kosovo Open Society Foundation on mentoring young scholars from the wider region and beyond in Building Knowledge About Kosovo.
She has just accepted academic leadership in a large FCD0/Home Office 'prevent' project exploring music-based, participatory interventions with young people in Albania at risk of pathways into crime. Her ethnographic research among and with Albanians in post-socialist Albania, post-conflict Kosovo and as migrants in translocal contexts (since the late 1980s), has led to numerous publications focusing on questions such as identity constructions in recourse to contested pasts.
During the pandemic, her grants and related international networks allowed her to widen Internationalisation-at-Home methods of co-learning in line with BU's 'fusion strategy' (combining research, teaching and practice) that resulted in a Senior Fellowship of the Higher Education Academy; as well as several co-publications in the fields of Transitional Justice, epistemic justice, and participatory arts-based interventions.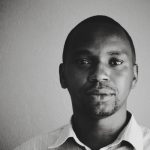 Alfred studied design at the University of Nairobi and worked in advertising as a designer and storyboard artist. He was later introduced to the world of animation after attending several animation workshops, an experience that opened up the opportunity to work on "TingaTinga Tales", East Africa's first locally produced animation series for a global audience as a lead animator.
As part of The Africa Digital Media academy, he oversees the Foundation of Computer Graphics programme as well as 2D Cutout 2D Animation training. In 2014 he supervised production of Rwanda's first locally made cartoons for broadcast called Know Zone Rwanda.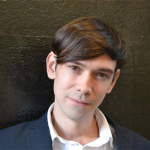 Oliver Gingrich, is a post-doctoral researcher at the National Centre for Computer Animation, an artist and member of the art collective Analema Group. Holding a doctorate in Digital Media from Centre of Digital Entertainment, and a MA in Fine Arts from Central Saint Martins, his art focuses on the concept of 'presence' – transformative experiences that go beyond media. His research concentrates on participatory media arts and potential for social impact and change.

Oliver Gingrich displays across a range of different media, photography, digital art, acrylic on canvas and holographic projection. As founder of Art in Flux, he curates media art exhibitions and talks including at National Gallery X, Royal College of Art and many others.